Celebrity-Level Personalized Coaching at an Affordable Price.
Sustainable healthy lifestyle coaching to get your Workout, Nutrition, and overall Well-being on track.
Limited slots are available.
World-Class Personal Coaches + Cutting-Edge Technology
BurnCal is India's most personalised virtual fitness app that guides you throughout your fitness journey by customizing a workout and nutrition plan that is just right for you. We provide you a completely unique approach towards fitness by combining our world-class personal coaches with cutting-edge technology. It includes these core features and more to inspire you on your journey.
Personalized Workout Plan.
A workout regiment that is Just Right for you and designed to keep you engaged & consistent. For people with a busy schedule, we tailor a program specifically for you. Your personal coach stays with you wherever you go.

Practice video and audio-guided workouts from anywhere in the world. No need to worry about not having your personal coach to guide your workouts when you are unable to leave home.
Tailored specifically for you so you can eat the things you love and still hit your fitness goals. If you have some health issues that prevent you from eating certain things no need to worry, We create a guide for you that takes this into account. Following proper nutrition along with a tailored workout will help you hit your goal much faster.
Powerful Progress Tracking.
We track a comprehensive amount of key metrics to identify changes in your body and better analyze effects so we can optimize plans to help you reach your goal in the best way possible.
Never work out alone, without guidance. We use proprietary vision to analyze your workouts while they happen and give you live feedback so you can do every workout the correct way. Get instant feedback on the quality of your form, corrective measures, the intensity of your workout, and other extremely useful feedback. This technology will be available at no additional cost to existing members.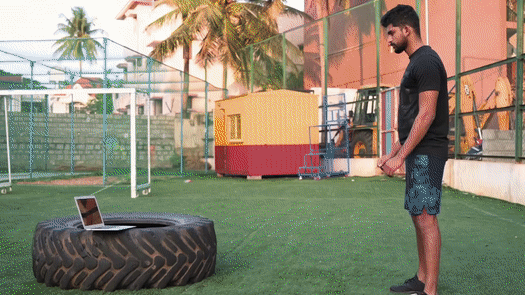 Our Members Love What We Do
We are a family of 2500+ members serving across 9 countries and counting.